Accessing Profile Page

Users should click the profile tab to access the settings menu: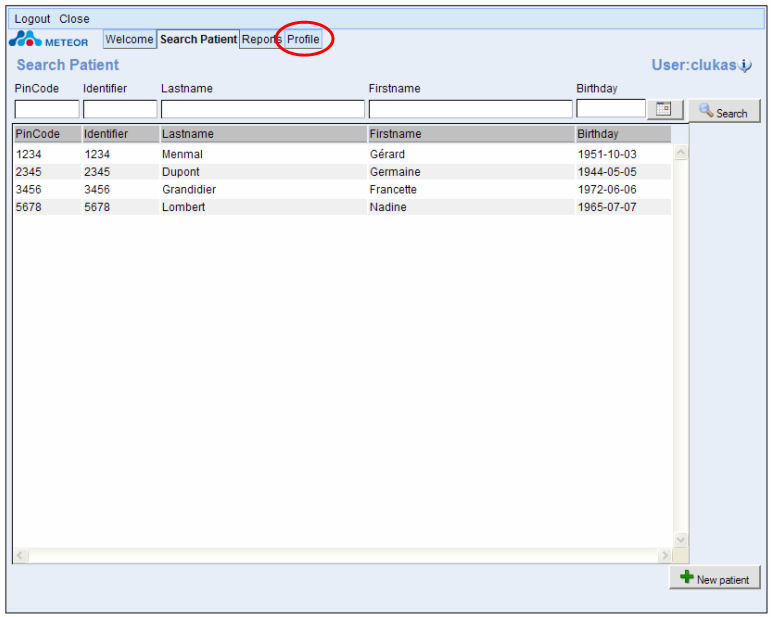 The screen below will appear - note that the user can change their access password from this screen, using the change password entry field (green circle).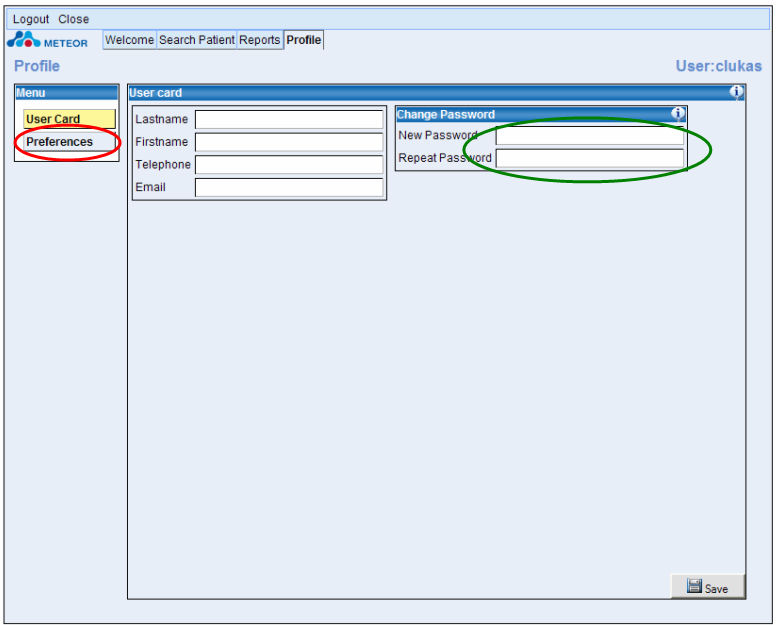 Click the preferences button, circled (red) above

The profile settings menu should then be displayed, as shown below. The user can choose to alter these settings. If no changes are made, the user will inherit a default profile for the appropriate group (e.g. rheumatologists, nurses, etc).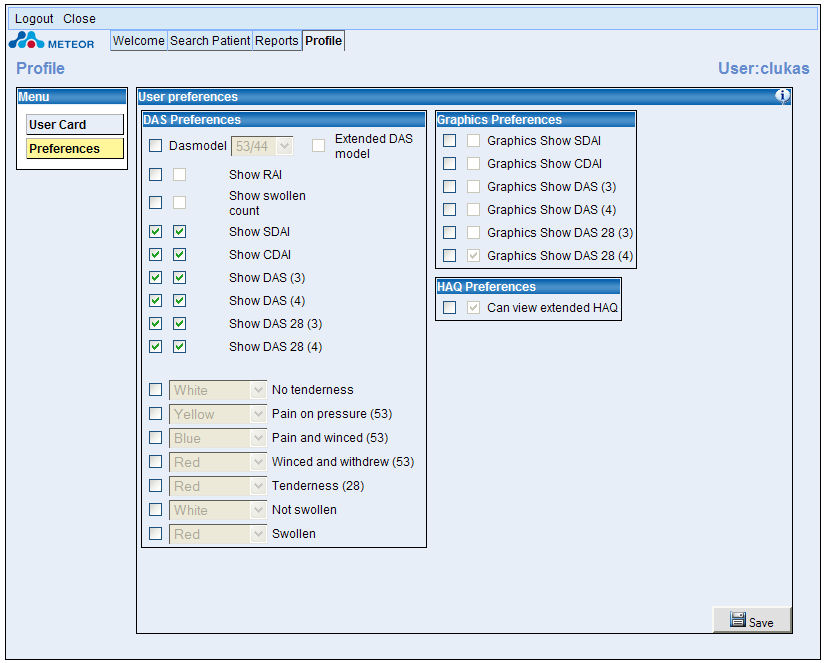 © 2007 The METEOR Foundation, all rights reserved