Entering DAS Assessments

There are two different DAS mannequins available for swollen and tender joint assessment. The mannequin displayed will be dependent on the profile selected by the user, or the default profile applied by the system administrator. As a rule, the DAS53/44 mannequin is always the default since this provides a means of capturing DAS28(3), DAS28(4), DAS(3), DAS(4), SDAI and CDAI information.

The information bubbles (circled in red) in the top right hand corner of each mannequin frame provide information on the assessment result based on joint colour, as shown in the diagram below - this is the result of clicking the information bubble for the tender joint 53/44 mannequin.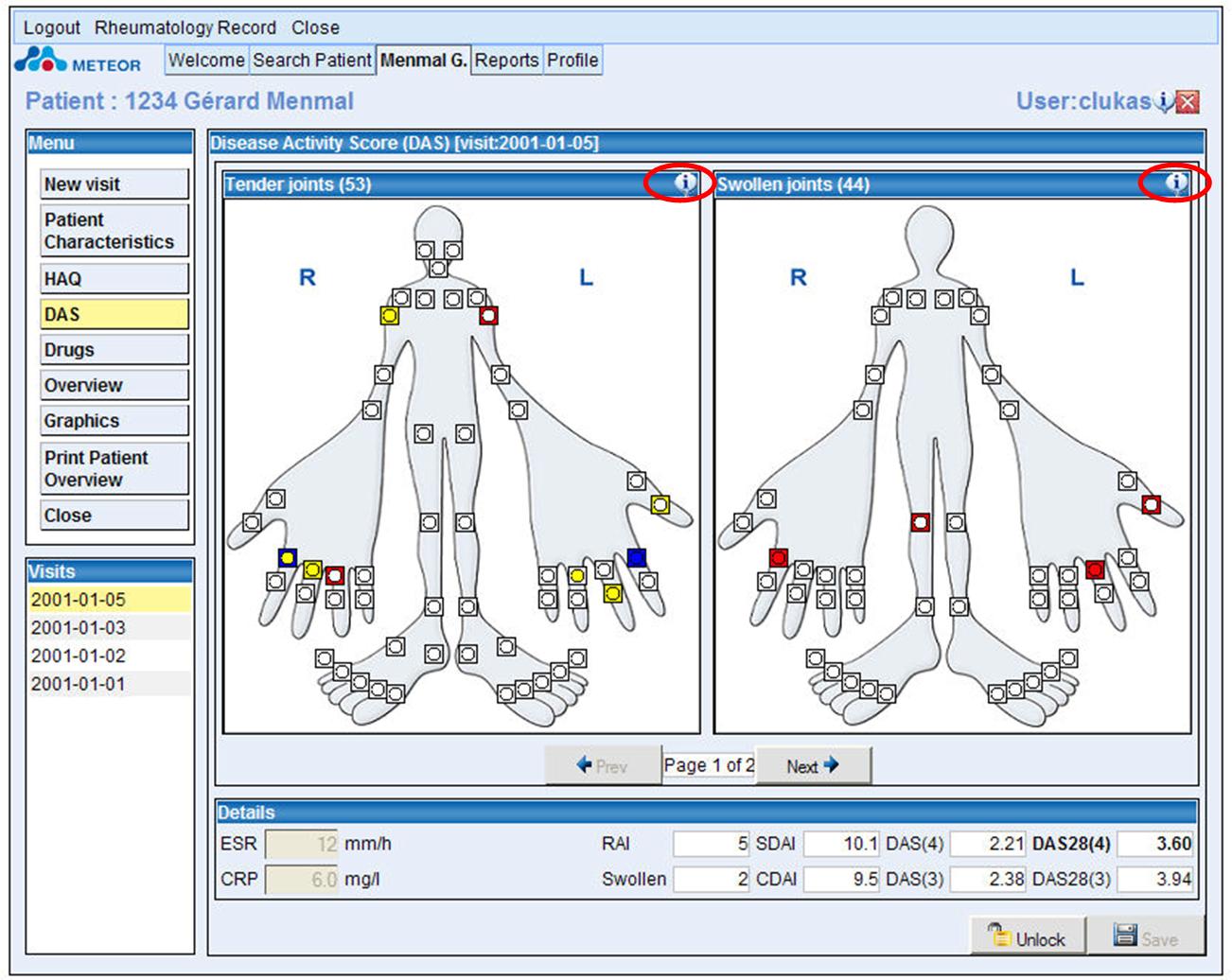 Scoring of the joints
Selecting and scoring the joints is achieved by hovering over the joint using the arrow (see screenshot below, circled in red).
The joint will enlarge slightly, making it easier to capture the score.
The score is captured by clicking on the joint.
Where more than one score is possible (such as in capturing information for the Ritchie Articular index - RAI), multiple clicks allows the user to cycle through the available options
The circles represent the current score for the joint
The squares represent the previous score for the joint

When the first visit is recorded for a patient the joints will appear as circles only, since no previous data is available.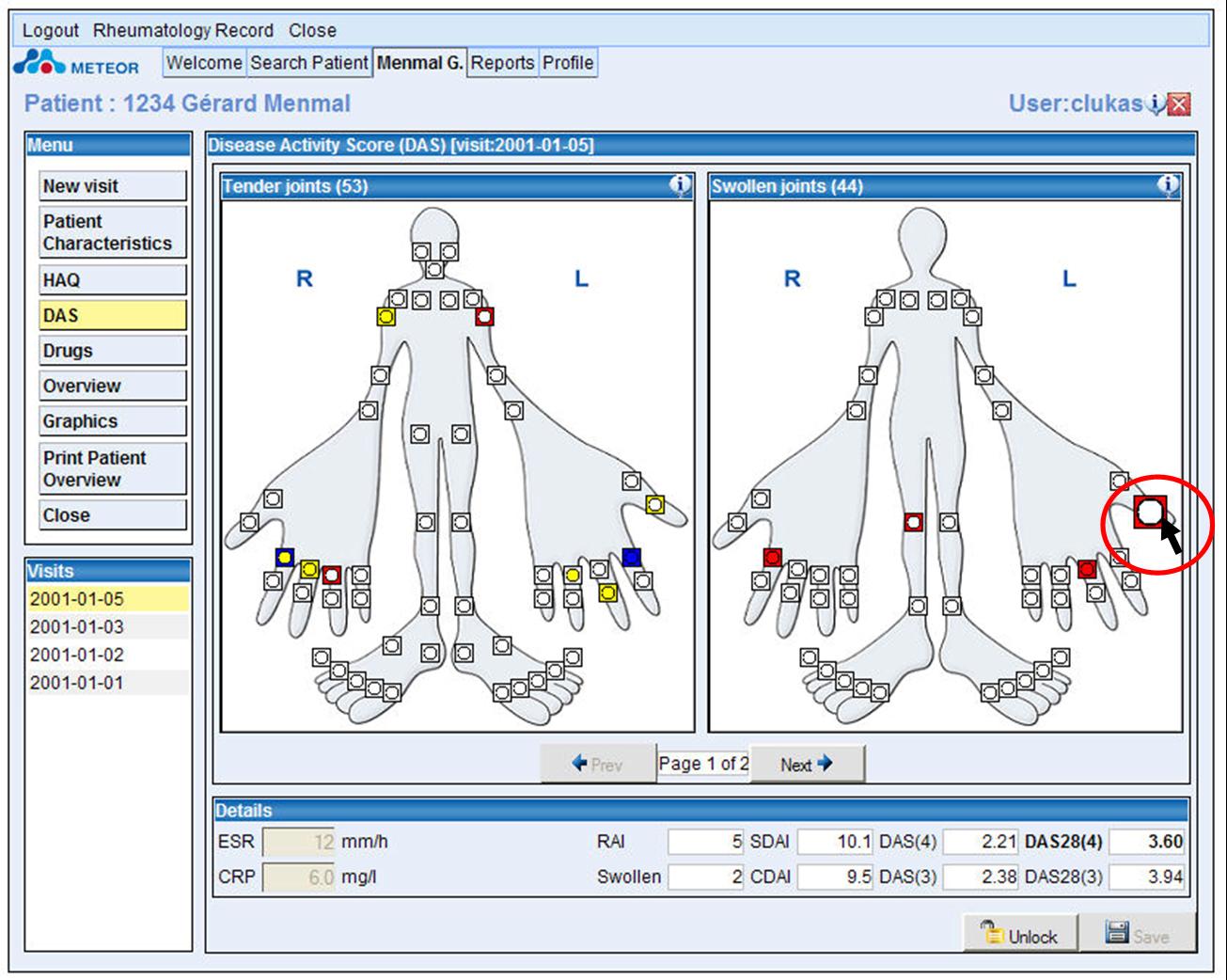 Once the user has recorded the joint scoring, clicking on the 'next' button on the DAS page will take the user to the Visual Analogue Scales for recording the global assessments and pain assessment, as indicated in the diagram below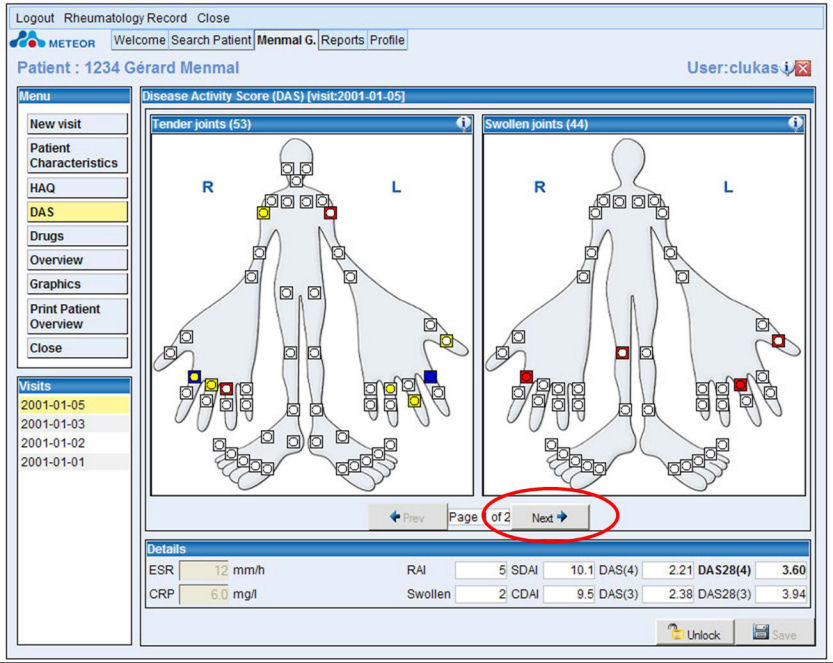 © 2007 The METEOR Foundation, all rights reserved