Entering HAQ assessments

The Health Assessment Questionnaire (HAQ) in the METEOR Application is a version of the HAQ Disability Index (HAQ-DI).

The HAQ is accessed by clicking on the HAQ menu button, as shown below: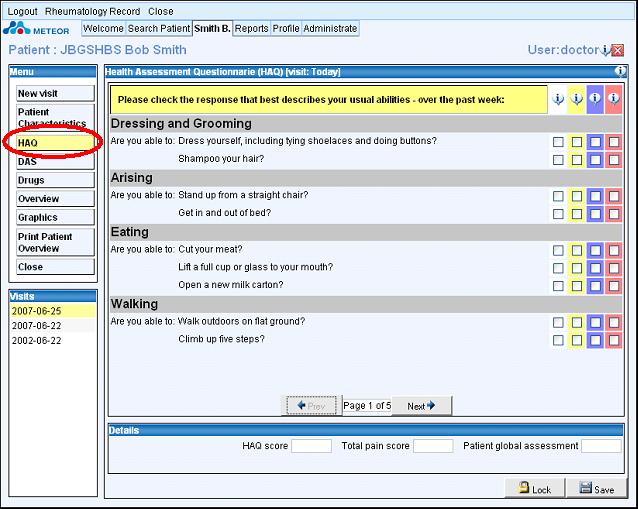 The HAQ is completed by placing ticks in the available checkboxes to indicate the patients ease of performing routine tasks.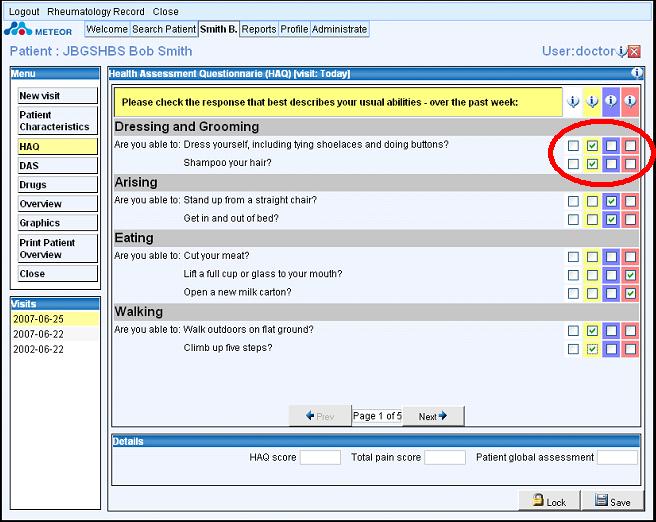 The user must save the data in the HAQ page using the save button before exiting.

The HAQ score is automatically calculated when the minimum information required to compute a HAQ has been entered (6 of the 8 categories must be completed before a score is displayed).

© 2007 The METEOR Foundation, all rights reserved