Suspending a Drug

In some cases, it may be necessary to suspend a drug currently being taken. This may be for safety or other reasons. It is possible to record this in the application.

If a drug is to be suspended, the user should click on the appropriate drug on the drugs page. This will activate the 'change' and 'suspend' buttons. Clicking on the 'suspend' button will cause a dialog box to pop up, in which the user will be asked to select a reason for suspending the drug. Possible reasons are:
lack of efficacy
drug-drug interaction
side effects/adverse reaction

Once the user confirms the reason for suspension, the drug will be suspended, and the end date will be the date on which the drug is suspended.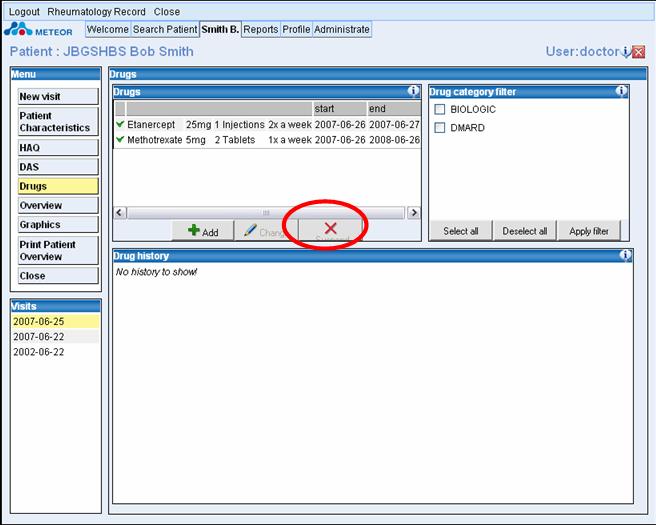 To stop a drug, but not necessarily on the date of visit, click on 'change'. Then enter the end date of the drug/dose specified.

If a drug has been entered in error: it is not possible to delete an entry. However, in this situation, you should enter a stop date that is identical to the start date. The fact that the start and stop dates are identical will indicate that the patient did not take the drug.

© 2007 The METEOR Foundation, all rights reserved