Selecting an existing Patient record

When users enter the system, they will be presented with a list of patients. If a patient's name does not appear on the list, clicking on the 'Search' button will allow the user to view the entire patient list.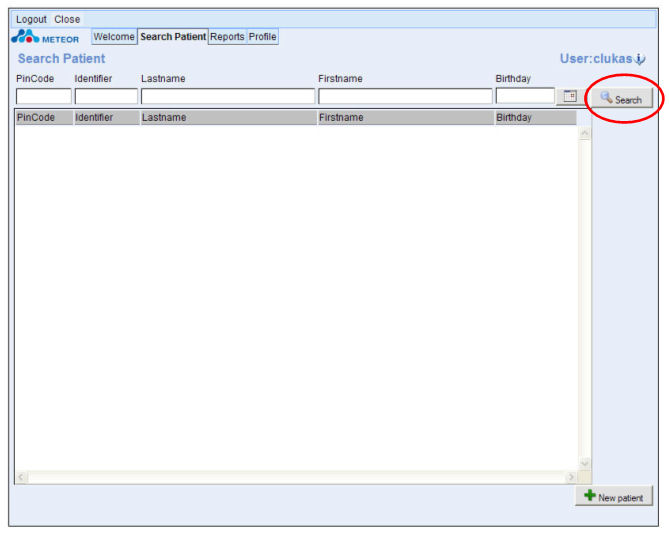 Any existing patient can be accessed, even if no visit has been recorded, by typing in a search criteria such as Lastname, as shown above (searching a patient whose Lastname is "Smith").

Note that once opened, a patient record remains open as a tab (as shown above for Smith B.and Hansen A.).

© 2007 The METEOR Foundation, all rights reserved