Entering ESR/CRP Values

The ESR and CRP results are manually entered by the user by clicking on the relevant field and entering the score using the keyboard. By default, the ESR and CRP values should be blank, since a score of 0 is a reading which will contribute to the disease assessment calculations.

The ESR score is limited to a maximum of 200.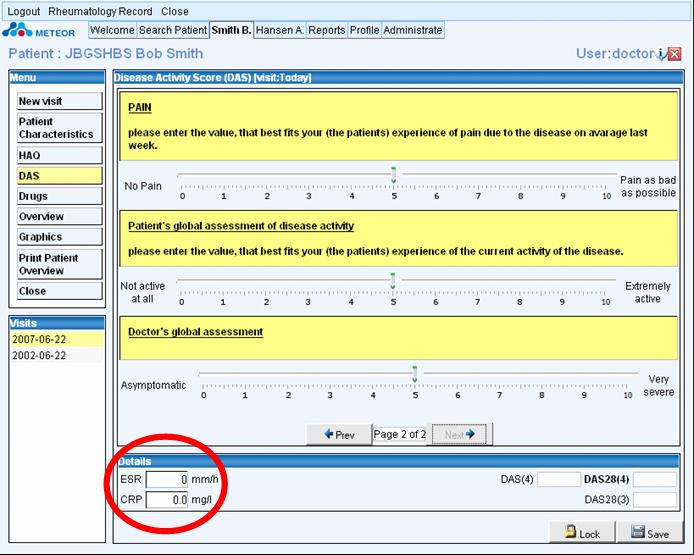 The disease activity scores are automatically calculated based on data entered in the DAS assessment (including visual analogue scales), the ESR and CRP results. Thus, once all parameters for any calculation have been completed, the score is automatically calculated irrespective of the field being visible to the user.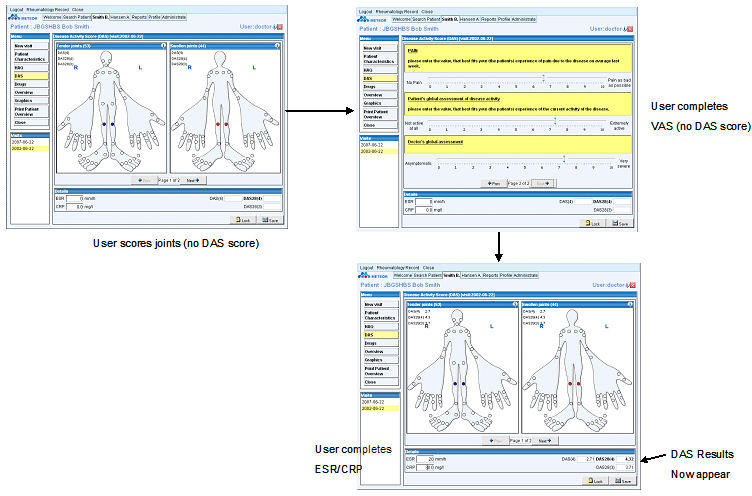 © 2007 The METEOR Foundation, all rights reserved